Sea Freight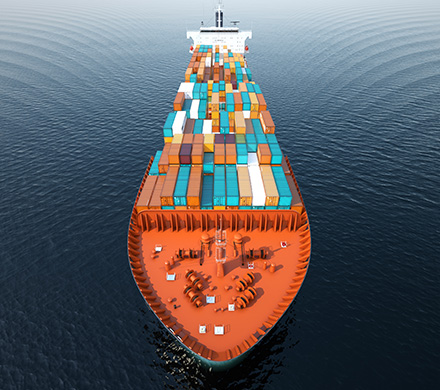 Sending a package abroad it is not something to take lightly. A sea freight service is a secure way to send your shipment. NR International Cargo can help you without any problems! Our company, besides sea freight service, offer transport services for consolidated cargo, heavy machinery, and vehicles, all done though air or land. We make sure that all of your cargo meets the strictest border requirements, all thanks to our customs validation services. We are certified by every necessary license for a legitimate and transparent transaction.
If you are not in a rush for your shipment to be delivered, our sea freight service is your best option. When you need to send cargo through international borders, no matter the merchandise, you'll be fully supported by our sea freight services and partnerships. You can consolidate, legitimize, import, and export a wide range of cargo. Our sea freight service is low cost, with a wide global reach and a greater stability when considering the adverse conditions that you may have to deal with when using other types of shipping. Besides, as with the rest of our deliveries, sea freight services meet customs and borders standards.
Best Sea Freight Services in Miami Florida
Additionally, whether if you use our land, air or sea freight service, each shipment is an investment. No matter if it's small or big, each one poses a risk. Our main priority is to avoid any situation that may put your shipment at risk; however, we keep in mind how important it is for your merchandise to be covered by an insurance contract just in case of an accident.
If you are interested in our sea freight service, other services or have any questions, call us at
(305) 468-0002
. If you prefer, pay us a visit in our office: 6995 NW 82nd Ave N #34 Miami, FL 33166. We will be glad to help!