International Cargo Services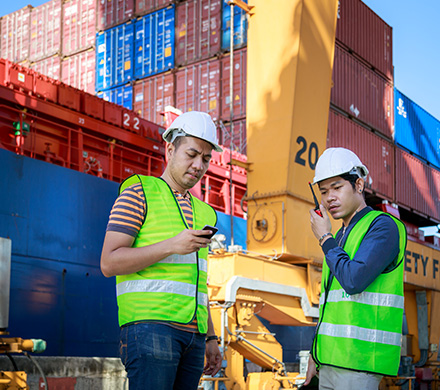 Efficiency and punctuality with international cargo services is priceless. NR International Cargo gives you this and more. Our international cargo services have the necessary licensing to offer guidance and customs validation in the United States, and our diverse business partnerships allow us to reach any US territory and every main transport route in the world. With this, we ensure the satisfaction our clients using our international cargo services.
We offer our international cargo services for consolidated cargo, heavy machinery, and vehicles, all done though air, land, or sea. Customs' regulations do not need to be a concern when moving merchandise. For this reason, along with our international cargo services, whether if it's incoming or outgoing shipments, all you need is the right counseling and experience to prepare cargo contents that can be approved by various customs organizations. Our benefits guarantee that all your merchandise will arrive safely at its destination.
Reliable International Cargo Services in the US
We are the most reliable international cargo services in the US. You can even perform online product purchases from outside the United States through our online purchasing partners. We deal with any purchase order made from outside the US and we also deliver it to where you need it. We facilitate every transaction to make sure every shipment is validated by the corresponding authorities. You'll have nothing to worry about. With our international cargo services, you will find the best way to transport any type of cargo to any point in the globe.
If you are interested in our international cargo services, call us at
(305) 468-0002
or visit us in our office: 6995 NW 82nd Ave N #34 Miami, FL 33166. Or just write a message through our form below. We'll help you get your cargo to any place in the world.