International Freight Forwarder NR Int'l Cargo Services, Inc. Launches New Website to Provide a Better Experience to Its Customers
October 06, 2017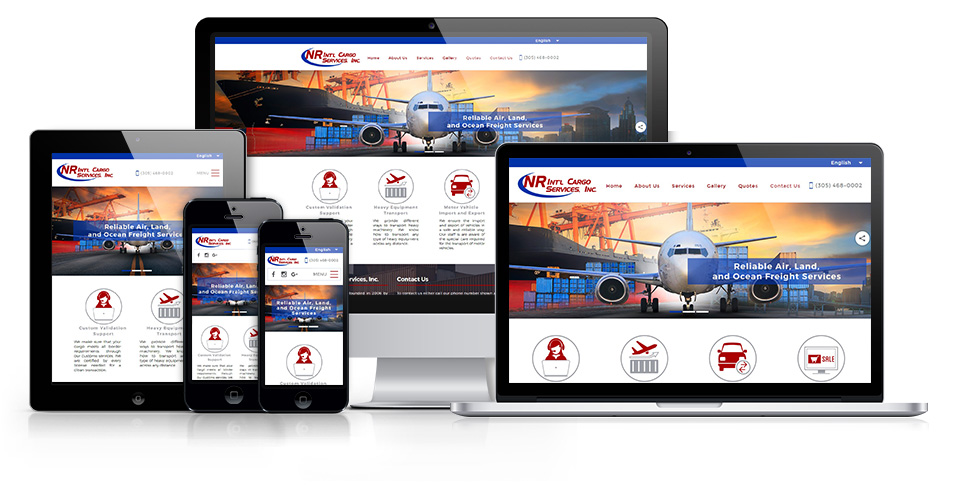 Miami, FL - (PRWEB – 10/06/2017 7:00 AM EST) - NR International Cargo, a trusted Miami-based
International Freight Forwarders
, is proud to announce the launch of its new website. The cargo company has decided to give its customers a brand-new experience and provide them with more details about its services on a dynamic and responsive website, which is also available in Spanish.
"I'm absolutely thrilled about the step our company is taking. NR International Cargo is one of the best freight forwarders in Miami, and we can't let our customers down. We are launching this website so our clients can learn more about our reliable services and have the best possible experience. On our website, they will learn everything they need to know about shipping freight with us. I hope they enjoy this experience," said Nila Rizzo, owner of NR International Cargo.
NR International Cargo is committed to providing the most efficient freight forwarding in Miami. The company ships consolidated cargo, heavy machinery, and vehicles via land, air, and sea on every major transportation route in the world, including every U.S. territory. Besides these services, NR International Cargo also offers its customers a superior customer service experience and has the proper licensing to transport your packages through U.S. Customs.
Since 1996, NR International Cargo has been offering high-quality shipping services that its customers can depend on. This website is taking the company to the next level, providing detailed information about its services. The company's new homepage uses search engine optimization, or SEO, which means that the site is designed to increase the company's visibility on search engines when users search for terms related to its services. The website is compatible with any type of device, including laptops, desktop computers, tablets, and smartphones.
For more information about the NR International Cargo's freight forwarding services, take a look at this new website
www.nrintlcargo.com
to discover its benefits or call
(305) 468-0002
.